KOAPRO Gua Sha Fascia Massage Tool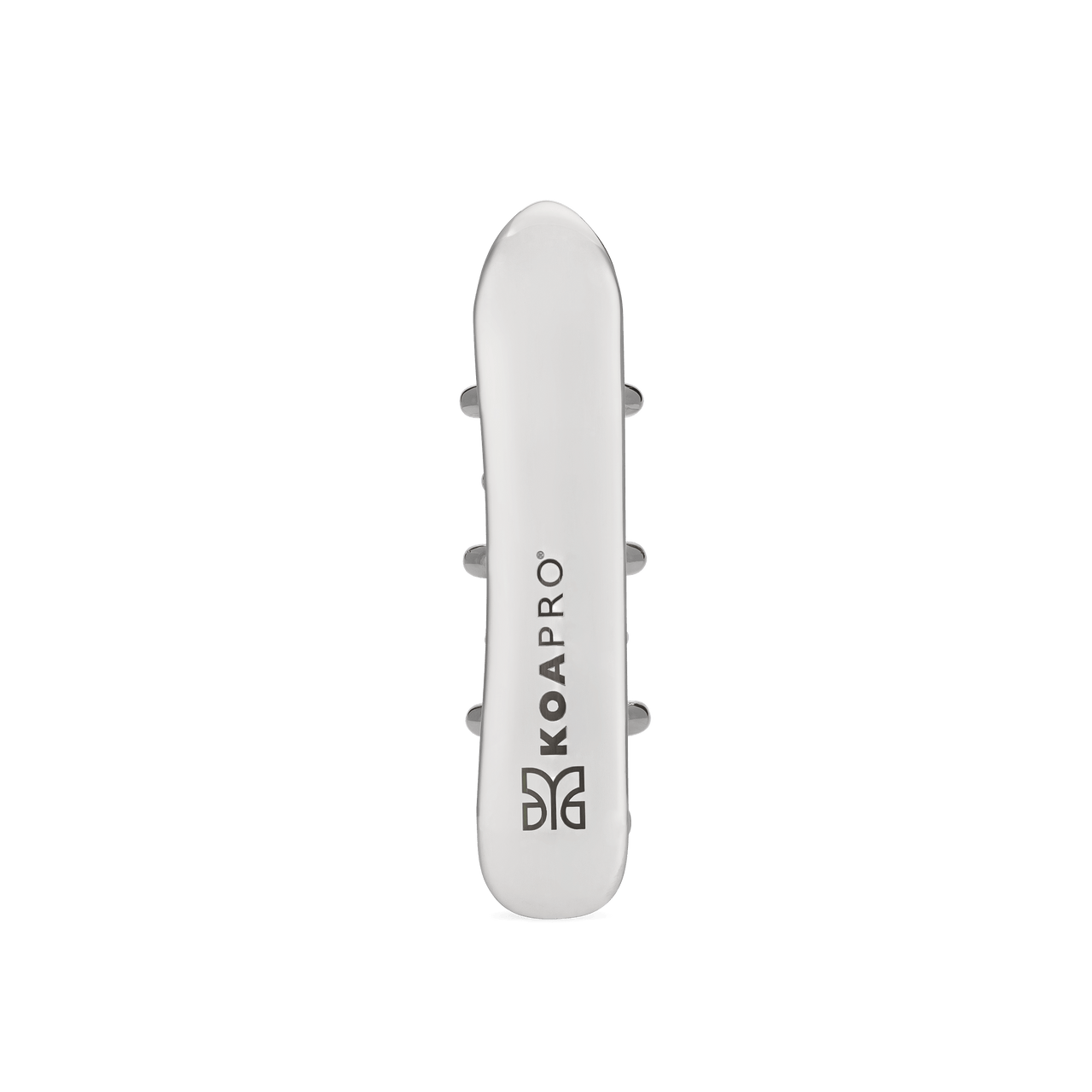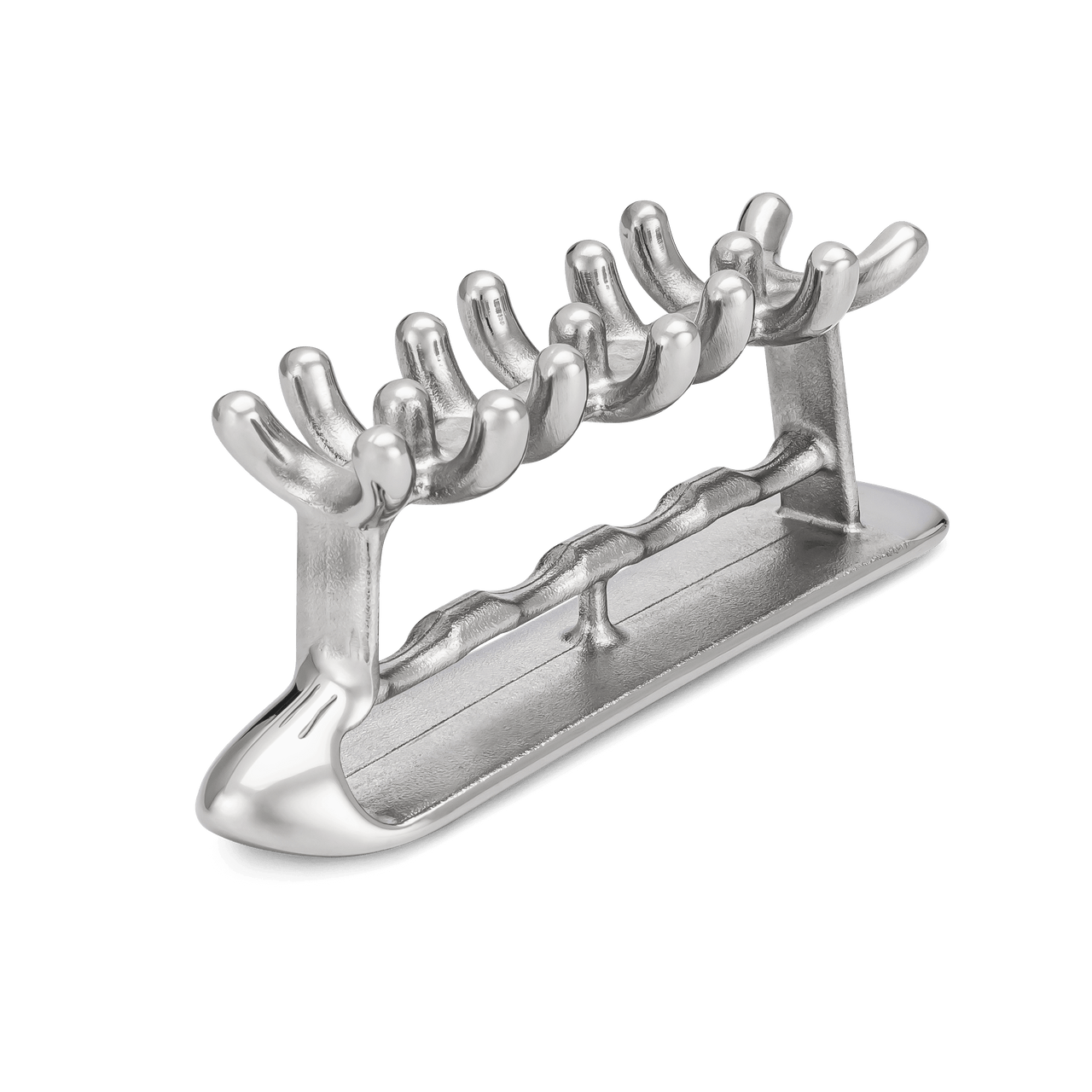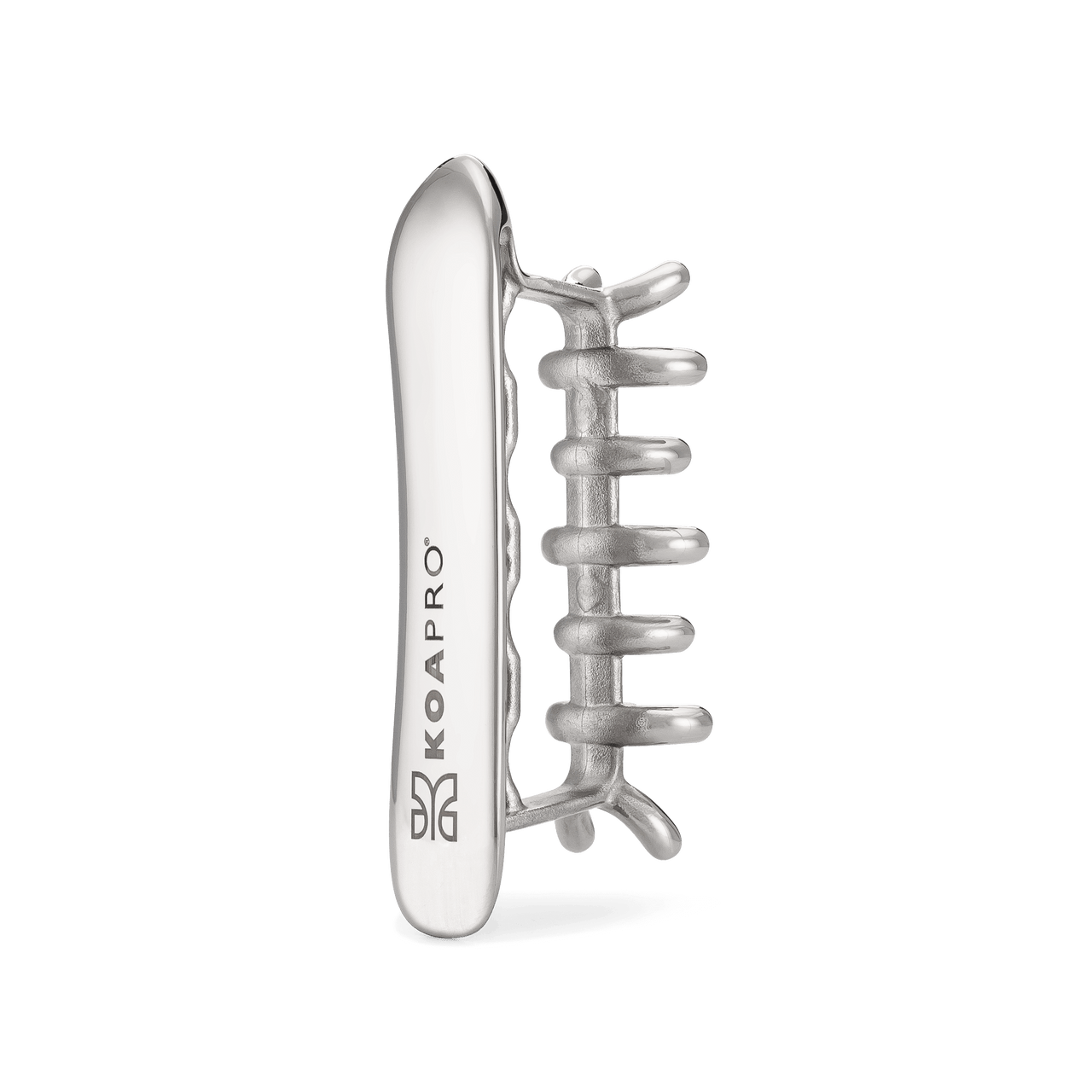 Benefits
Features
Specifications
Rejuvenate & Sculpt: Smooth wrinkles, define contours, and banish puffiness for a radiant glow.

Muscle Mastery: Boost performance, speed up recovery, and enhance flexibility with deep tissue relief and improved circulation.

Holistic Wellness: Experience lymphatic drainage magic, reduce tension, and alleviate headaches for a complete wellness transformation.

Smooth Skin: Reduce cellulite and embrace an all-natural, youthful skin appearance.

Precision Meets Versatility: Target tiny problem areas with the KOAPRO Gua Sha Tool and seamlessly integrate with other KOAPRO treatments.
Fine human touch design fingers release knots in smaller, harder to reach areas, like your shoulders, between your shoulder blades, and on your face and neck

Ergonomic grip contours allows comfortable, secure hold, and cramp-free hands
Sustainably crafted - Constructed from stainless steel to help with gliding on the skin's surface and ensure durability
Use: perfect for smaller pinpointing smaller areas on the neck, shoulder blade, scalp, face, knee, hip, legs, calves, hand, foot, jaw, and lower back

Materials: constructed from high-quality, durable, and polished stainless steel

Dimensions: 5 x 2 x 2 inches